Infection Control

Revamp
COST: Free

How safe is your op? How closely are you following CDC requirements? Find out with an Infection Control Revamp custom-tailored to your office. A trained clinician local to your area will come to your office in-person to review your standard infection control practices and provide recommendations to help you stay compliant.
This comprehensive 2-hour session includes:
Clinical Expertise
A member of our Young Clinical Team who lives locally in your area will come to your office and do an thorough in-person infection control assessment.

Custom Guidance
Walk us through your routines and see how closely your protocols follow the CDC Summary of Infection Prevention Practices in the Dental Setting.

Thorough Review
From instrument reprocessing, hand-washing and sharps to PPE and water lines, this comprehensive assessment covers it all.

Fill in the Gaps
Our assessment helps your team stay safe and compliant by offering suggestions for improvements to meet guidelines.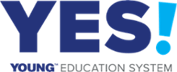 Infection Control Revamp is part of our YES! Education System. For more free learning opportunities, including hands-on product demos and live virtual CE webinars, click here.