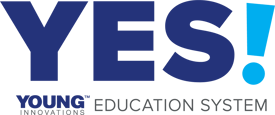 Experience
hygiene education

like never before
If you love learning new ways to enhance your patient care, you've come to the right place.
Whether you're interested in earning CE or getting hands-on experience with an innovative product, this is your one-stop-shop for learning about the latest products and techniques in dentistry. All resources are completely free.
Browse our education and product experience options below to learn more.
Infection Control
Revamp
COST:

Free
How safe is your op? How closely are you following CDC requirements? Find out with an Infection Control Revamp custom-tailored to your office. A trained clinician local to your area will come to your office, review your standard infection control practices, and provide recommendations to help you stay compliant.
This comprehensive 2-hour session includes:

Clinical Expertise
A member of our Young Clinical Team who lives locally in your area will come to your office and do an thorough in-person infection control assessment.

Custom Guidance
Walk us through your routines and see how closely your protocols follow the CDC Summary of Infection Prevention Practices in the Dental Setting.

Thorough Review
From instrument reprocessing, hand-washing and sharps to PPE and water lines, this comprehensive assessment covers it all.

Fill in the Gaps
Our assessment helps your team stay safe and compliant by offering suggestions for improvements to meet guidelines.


CE that's tailored to

your team
COST:

Free
Book a Sweet CE and we'll work with your schedule to present an in-office or virtual CE course for your entire team. Choose from 5 courses presented by a local clinician from our team and earn free CE at your convenience. As a bonus, we'll even bring along something sweet for everyone to enjoy!
Available course topics include:
The Safe Dental Hygiene Appointment - 1.5 CE

Instrumentation Re-Imagined - 1 CE

How to take the NO out of Fluoride Varnish Recommendations - 1 CE

Fluoride Best Practices: What Might Surprise You - 1 CE

AAP Guidelines: Help Us Find Answers - 1 CE



Click here to view full course descriptions and learning objectives.

Hands-On
Experience Innovation
COST:

Free
Technology is constantly changing all around us. We often expect the latest innovation in our mobile devices, so why not in our clinical practice? Review the latest technology from Young Innovations –products designed with ergonomics, clinician safety and patient satisfaction in mind.
Let our clinical team show you our products firsthand, either in-person or through a virtual demo, and you'll get a free instrument or sample kit to keep.
Choose from two product demo experiences:

The Safe Dental Hygiene Experience
Demo focus: Young™ Infinity Cordless Hygiene Handpiece, Splatter Guard® prophy angles, Crystal Tip and Varnish
Each clinician who completes a demo receives a FREE sample kit
Our new normal has us questioning how to protect ourselves, our team and our patients. Even 12% of dental professionals have left the profession recently due to safety concerns. With only 80% of patients returning to practice, clinicians must ensure a safe patient experience. This 45-minute demo will help the team discover products to create a safer dental hygiene appointment for both the clinician and patient.

Debunking the Sharpen-Free Myth
Demo focus: XP® Sharpen-Free Instruments
Each clinician who completes a demo receives a FREE instrument
Instrumentation can play an integral role in patient comfort, quality of care and career longevity. With current CDC recommendations still calling for limited use of ultrasonic devices, it's time to experience some instruments that won't slow you down! This 45-minute demo lets you experience unique instrument patterns and a modified scaling technique that can enhance the patient experience, all while exposing the myths behind sharpen-free instruments.


Live
CE Webinars
COST:

Free
Join us for a series of CE courses designed to give you an engaging and immersive educational experience, right from home. We're always curating new courses alongside a talented pool of clinicians and educators, so check back often to see what topics we're covering each week!